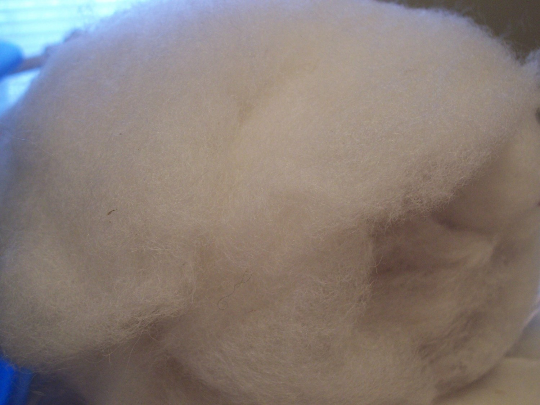 8 oz 100% Wool Quilt Batt
Regular price $15.00 Sale
These quilt batts are 100% wool from my sheep and processed right here on the farm. No harsh chemicals or detergents are used in the processing. 
They are crib or throw size, approximately 45" x 32".   These easily overlap to form larger batts.  Many use these for insulation batts too!  

Available in natural colors as well.
Please note:  an 8 oz batt is classified as 1 lb shipping weight in this listing.